I watched Sierra Burgess Is A Loser because I love both Noah Centineo from 'To All The Boys I've Loved Before' and 'Stranger Things' Shannon Purser.
But to be completely honest with you, I'm kind of disappointed. Actually, quite a lot.
Here's the run-down of what I thought about it. Beware of spoilers! 
The heroine of the story
I'll start off with the first time we see Sierra, our main protagonist. She's a well-mannered girl with a good relationship with her parents and she stands in front of her bathroom mirror, telling herself she's a magnificent beast. Sierra knows she's not the prototypical popular girl, but seems perfectly content with her high school social status, which includes her only best friend RJ Cyler, band practice and being recognised by her English class teacher.
Our main protagonist even stands up to the popular girl, Veronica, when she insults her. Besides, Sierra seems content with her life which is why it was so difficult to understand why she then starts catfishing Jamey (Noah Centineo) after Veronica dished out Sierra's number to him for fun.
Jamey and Sierra's "connection"
Jamey is not some longstanding crush that Sierra had. She sees one picture of him and decides to like him because he likes whoever he thinks he's texting. He gave his number to Veronica in the first place but I guess that doesn't matter.
Sierra full-on digs into the catfishing and unlike the protagonists who precede her, she doesn't have an ostensible motivation to do so. The growing lie leads her to get closer to Veronica and they form an unlikely friendship – which I honestly liked. Just not that it's at Jamey's expense.
I didn't feel any deep connection between Sierra and Jamey anyway. The entire basis of Sierra and Jamey's connection is that they like sending each other animal pictures and ask each other first dating phase questions over the phone. Cute, but well… Not groundbreaking. Telling a story about digital relationships requires some base knowledge about them and their struggles, not just superficially, and if the writers had any, they didn't use it.
She did… what?
Sierra kisses Jamey when his eyes are closed when he thinks he's kissing Veronica. What about consent??? At best, this disconcerting scene may help viewers understand boundaries. I don't understand how that could've been seen as a romantic scene by anyone. Honestly, who thought this was a good idea?
Fake-deaf. No thanks.
At some point, to avoid speaking to Jamey as he would recognise her voice from their phone calls, Sierra pretends to be deaf and this while he is out with his deaf brother who she probably knew about it's just actually… do you even need my commentary at this point?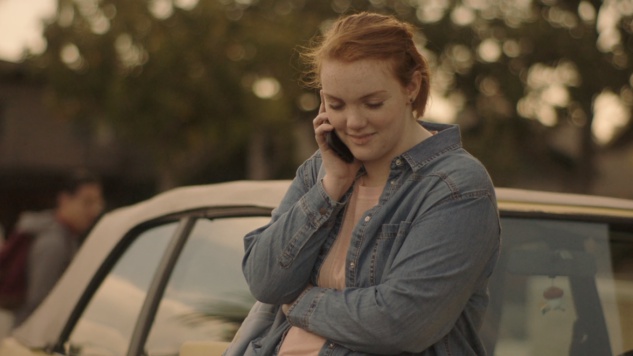 Sierra's character anti-development
Sierra's personality just gets bitter throughout the film, she gets upset over the fact that Jamey kissed Veronica, the girl he thinks he's dating, then proceeds to hacks Veronica's Instagram to hurt her. (Let's just not mention how stupid and unnecessary it was of Sierra to share a slightly embarrassing private moment for everyone to see. In my opinion, it wasn't even that big of a deal.)
The happy ending Sierra didn't deserve
I absolutely hated the ending where after all, Sierra is being forgiven despite her not even having changed or tried to apologise to anyone. She deletes Jamey's number instead of reaching out to him and all she does is write a little song about herself to send it to Veronica like her pity-party of "I did dumb shit but it's because I feel ugly" would realistically make up for everything she'd done.
In this film, for some reason, it was enough for Veronica to forgive her for betraying her trust and for Jamey to come to Sierra's house to pick her up for prom with a sunflower and the sweetest words at hand.
No. Honestly, no.
I could've digested it if we would have seen Sierra trying to make things better. But the only person she apologised to was her best friend, the person she hurt the least. It would've been better for her to have ended up alone, facing consequences of repeatedly lying and catfishing. Or maybe she could've tried to connect Veronica and Jamey and Jamey could've chosen Sierra anyway or something. The change in her personality after the whole ordeal would've made everything better.
But like this, it's honestly just compelling, enhancing the moral fall of our supposed heroine.
What are your thoughts on this? I'd love to discuss in the comments.